239-789-3550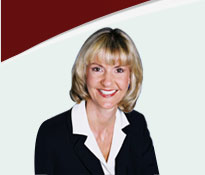 Chain Restaurant
Consulting on:
Juelene Beck & Associates, LLC
Chain Restaurant Operations and Management Expert
Quick Service, Fast Casual, Family Dining, Casual Dining, & Fine Dining Restaurants
Branding, Product Development, Supply Chain Management, Marketing, Process Engineering, Interior/Exterior Design, Franchisor-Franchisee Relationships
Cage: 6MVN4 | Duns: 078366942
About Us
We are restaurant industry consultants and expert witnesses with over 25 years of experience in the foodservice industry, including operations, marketing, branding, training, interior/exterior design, supply chain including food safety systems, fast food / foodservice suppliers, and relationships between restaurant franchisees and franchisors. Our expertise is providing consulting services and litigation support relating to the food and restaurant industries.
Core Competencies
Restaurant Industry Consulting Services & Litigation Experts
Our capabilities include all functional areas related to restaurants, from operations to supply chain, marketing and everything in between. We also work extensively with food processors, suppliers to the restaurant industry, who cannot develop supplier relationships with chain restaurants without the help of very experienced professionals like us.
Chain Restaurant Management

Food Product Development

Quality Assurance

Food Safety Systems

Supply Chain Management

Chain Restaurant Operations

Operations Training

Marketing & Advertising

Market & Consumer Research

Process Engineering

Interior and Exterior Design

Franchise Management

Mediation Between Franchisor & Franchisee
NAICS

541199 All Other Legal Services
541611 General Management Consulting
541618 Other Management Consulting
541690 Other Technical Consulting
541910 Marketing Research
541990 Other Professional Services
561210 Facilities Support Services
722211 Limited-Service Restaurants
722310 Food Service Contractors

PSC's

M1FD Operation of Dining Facilities
R418 Support- Professional: Legal
R424 Support- Professional: Expert Witness
R431 Support- Professional: HR
R499 Support- Professional: Other
S203 Housekeeping- Food
Socio-Economic Factors

Small Business
Woman Owned Business
Woman Owned Small Business
Past Performance
Dept. of Treasury: IRS | Burger King | Brooks Food Group | North American Association of Subway Franchisees | Dunkin' Donuts, Inc. | Sara Lee Coffee & Tea Restaurant Division | Caribou Coffee | Sonic | Procter & Gamble | McAlister's Deli | Captain D's | Bonefish Grill


Credentials

MBA, Columbia University
M.S., Food Science, University of Wisconsin-Madison
MIT, Post-Graduate Research, Dept. of Food Science
Women's Foodservice Forum (WFF), Since 1996
Institute of Food Technologists, Board of Directors
U of Wisconsin College of Agricultural & Life Sciences
- U of Wisconsin CALS Board of Directors (02-10)
- U of Wisconsin CALS Chair (07-08)
Differentiators | Value Add

We evaluate a foodservice business or technical matter from the perspective of both the operator (generally the franchisor; can also be franchisee) and supplier (such as a food processor who sells to a chain restaurant's purchasing head- quarters). Our familiarity with day-to-day operations and food safety systems among various chain restaurants is both broad and deep in regard to the food service industry.
Extensive Global Experience
Restaurant Industry Consultants & Expert Witnesses
Contact Juelene Beck by Email or Call 239-789-3550

or Contact Natalie Blacher by Email or Call 239-789-3550